Believe what, it took more than
3
damn days to edit all of the photos for
"A trip that shall not be forgotten 3"
post!! So, all of you, please be patient. People have been like asking me for new post updates. Believe me, I've been working on it,
really hard
. I promise,
it will come up soon
!!
Besides, (
well, i know it's a cliche reason
) I've been really really busy with all of the college thingies. The assignments are just killing me softly, seriously. Interviews, presentations, and all, are just....
EXCRUTIATING
..!! Moreover, I am going to face the final examination really soon!!
Wish me the best of luck, people!!
Yes, this post is like, you know, I just wanna write about a thing that I'm craving for recently, in the hope of getting one as a surprise present.
Maybe you wanna get me one?
lol
Just in case.

It is: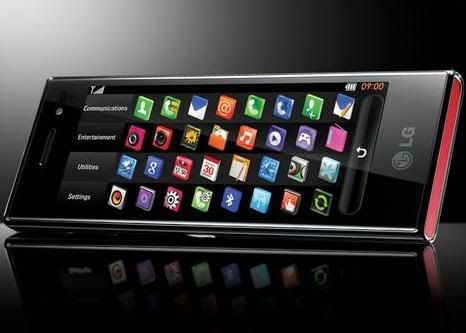 LG NEW CHOCOLATE BL40..!!
LG NEW CHOCOLATE BL40 has got 4-inch display with 800 x 345 pixels resolution, 5MP camera with Schneider-Kreuznach lens and flash, Wifi, GPS and also UMTS/HSDPA connectivity.
It is a 5 Mega-Pixeled cameraphone, people! 5! FIVE!!
I can like take pictures all the time and get amazing results!! [
bold only have like 2MP camera. duh!
]
This amazing mobile phone is so unique that
it doesn't look like a normal mobile phone!
And
it just looks like a weird chocolate bar instead
. Wow!!
I know I already have a Blackberry Bold in my hand, but still!
Call me greedy, I don't care!
I want this great mobile phone so bad that I even dreamt of it!
Here are 2 videos with
F(X)
and
Girls Generation (SNSD)
in it as their celebrity-endorsments..!!
OMG OMG OMG!!!!!
When stylish, sophisticated, modern, good-looking, sweet, and delicious could be in ONE amazing thing at the same time, who could resist to not having it?
So, what are you waiting for? Get up, buy one and get me one! :)
p/s : Please be patient for "A Trip That Shall Not be Forgotten 3" post!!