So I happened to visit my elementary school on 13th of June *I was about to post this entry, but I put it on hold until now, because I thought it would be best to post
"A Trip That Shall Not Be Forgotten 2"
first. :)
Wow, It's been a
century
since the last time I stepped my foot on my elementary school's floor.
*I know, hiperboling is not a sin, so what?*

I met some of my teachers. I sttarred at their face and showed them my sweetest smile, eventho I knew that my teeth dried.
Not so many things had changed. They almost still looked like the last time I saw their holly faces.
And then something came across my mind. What
if
they hadn't taught me 12 years ago? What
if
I hadn't gone to school. What if I hadn't known them.
I wouldn't have been an univeristy student by now. I wouldn't be able to type by now. I wouldn't have been gone this far.
I met my 1st grade teacher. The one who always helped me in writting, counting, and reading;
Dunno how the hell she could cope with a grumpy and insane boy like me.
I didn't wanna come to school when my pen is not on.
And then she even called me, persuaded me to come to school, promising that she would give me a new pen if I wanted to come to school.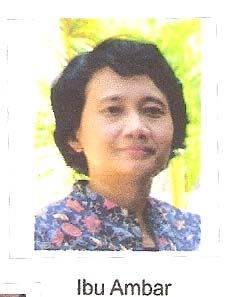 I also met my 4th grade teacher, whom taped my mouth with
LAKBAN
and pull my hair off because I talked to my friends all the time.
I met my sport teacher, whom always succeed in making me cry when I was in 1st grade.
Rumour said he was crazy a lil bit, after having an accident.
And I
109%
believe in that rumour. Proof : I always cried in his period when I was 7 or 8 years old.
AND LOOK AT HIS PIC ABOVE!!!
I even got that pic from my nephew's year book!
I met my 5th grade teacher, whom I forgot her name.
We skipped her tution just to watch AMIGOS TELENOVELA,
but she didn't get angry, she just went home!!
And ogh, will I forget one of my high school teachers 12 years from now?
I hope not.

And I also met one of my
favourite
teachers, my 6th grade teacher. She is one of the best, because when I was in 6th grade, we went for retreat, and I was so freakin naughty, so I ran here and there, and then I fell down from a high stair, and got wounded and bled a lot, and she took care of me that time. :)
Oh yea, I didn't meet one of my teachers, my computer teacher to be exact, who punched me up in the head when I was in 4th grade . *Seriously, he punched me up!*
And I think he had been fired.
EAT THAT POOR LIFE, YOU FREAKING REDDISH SHIT!
Haaaaaahhh.. What a great memory..